This item is proudly Made in the USA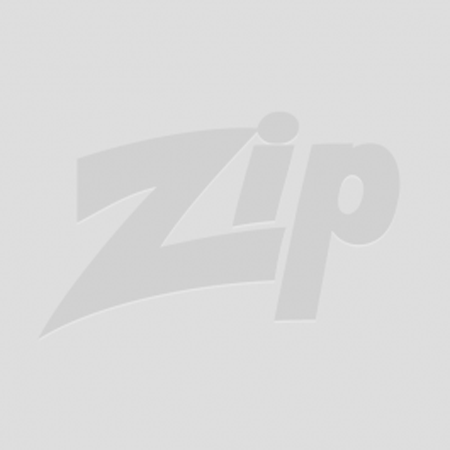 Looking to upgrade your C5 or C6 Corvette's brake system, but not quite ready to pull the trigger on an entire brake system overhaul? Wilwood has the perfect solution - the new DPC56 direct fit brake caliper.
Wilwood's DPC56 rear brake calipers are engineered as a high performance street and custom replacement for Corvettes and hot rods using Corvette suspension. Direct bolt-on replacement for the OE rear calipers on all 1997-2004 Corvette models including Z06 Corvettes and all base model 2005-2013 C6 Corvettes using the factory 12.00" diameter OE dimension rear rotors. DPC56 calipers are designed to attach directly to the factory Corvette spindle WITHOUT the need for brackets or adapters and accept all types of OE banjo bolt style brake hoses.
DPC56 is based on Wilwood's top performing Superlite caliper series. Calipers feature an ultra-high strength forged aluminum body, stainless steel pistons, internal piston damping springs, internal bore seals, stainless steel bridge wear plates, and a single screw bleed system. All DPC56 calipers accept the same type 7416 16mm thick brake pads as used in all narrow profile Superlite series calipers. Piston volume of the DPC56 is matched to the piston volume found in the OE calipers; making them fully compatible with the output of the OE master cylinder and the ABS system. Front to rear brake bias and pedal travel remain as stock.
DPC56 calipers are externally finished with a high gloss red or black protective powder coating process that is both brake fluid and heat resistant. Internally, all surfaces and passages are anodized to provide additional corrosion resistance with a durable wear surface for stainless pistons inside. DPC56 calipers will maintain their stylish good looks and rugged durability for many miles to come. Specify Red or Black calipers when ordering.
NOTE: DPC56 caliper kits have been checked to clear C5 Corvette Z06 model wheels. All other OE production and aftermarket wheels should be checked for proper clearance prior to installation. Wheel spacers may be required on some applications. Please refer to the wheel clearance diagram for additional information on backdrop spacing and radial clearance requirements.
Installation Difficulty:
Our technicians have determined that the installation difficulty level of this item is a 2 on a scale of 1-5. Read more about our install ratings here.
This Corvette Part or Accessory fits vehicles from:
Since the company's inception in 1977 by Billy Wood, Willwood has developed a substantial matrix of brake components and engineering techniques that allows them to quickly and reliably create brake systems for almost any application. With headquarters in Camarillo, California, Wilwood employs approximately 250 people. Wilwood's off-shelf brake calipers range in size from tiny calipers used on go-carts and light duty industrial equipment, to heavy duty original equipment brakes for the U.S. military Humvee - and right in the middle, they're perfect for your Corvette too.