This item is proudly Made in the USA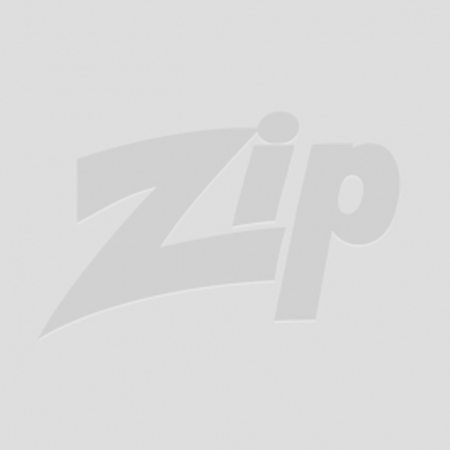 Count on American Car Craft to be the industry leader when it comes to personalizing your newly released C7 Corvette. ACC's set the bar for custom stainless steel accessories for the C5 and C6 Corvette - and now you can get the same level of personal customization for your C7 Corvette Stingray.
The new stainless steel side mirror trim for the 2015-2019 Z06 Corvette adds a subtle custom look to your Corvette Stingray. Features a brushed stainless steel finish with inlaid real carbon fiber, Z06 emblem and stripes. Easy peel- and-stick installation literally takes just minutes. Instructions included. Fits all C7 Corvette Stingrays. Sold as a 2-piece set for both LH and RH outside mirrors.
All American Car Craft products are made from the highest grade 100% 304 stainless steel and are backed by their customer satisfaction guarantee. High quality stainless steel will not rust, tarnish or fade - count on years of good looks on the exterior of you C7 Corvette. Made in the USA.
Installation Difficulty:
Our technicians have determined that the installation difficulty level of this item is a 3 on a scale of 1-5. Read more about our install ratings here.
Additional Item Information
This Corvette Part or Accessory fits vehicles from:
Do you want your Corvette to stand out? American Car Craft's products are designed to make your Corvette different from every other car at the show. Every single one of their stainless steel accessories is made in the US. Their craftsmen guide each step of the process, and once the laser finishes cutting the flat 304 SS sheet metal, skilled technicians hand finish each and every product. American Car Craft's products ship ready for the car show, and no well-dressed Corvette is complete without accessories from American Car Craft.