This item is proudly Made in the USA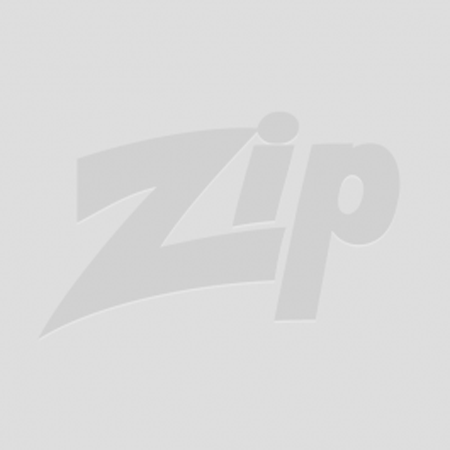 Wilwood's Superlite 4R "Big Brake" kits use race technology and components to generate superior stopping power with the durability to survive extreme conditions for your early C4 Corvette. Big Brake kits combine high-tech looks with contemporary style that will appeal to the most discriminating Corvette enthusiast. Each kit is a complete bolt-on installation that is fully compatible with the OE master cylinder and ABS while retaining original track width. Fits 1984-1987 Corvettes with a minimum 17" wheel. See online instructions for wheel fitment instructions.
The SL4R machined billet four-piston radial mount calipers are volume matched to provide the correct front to rear bias when used with the SL6 Superlite front kit. Stainless steel pistons combat heat while stainless bridge wear plates eliminate pad gouging and extend caliper life. The spring-loaded action of the SRS plates also eliminates pad rattle and dampens harmonic vibrations that contribute to pad squeal. BP series brake pads provide response and temperature range matched to the front kits.
12.8" SRP drilled and slotted two piece rotors provides additional balance and stopping power with that "Big Brake" look inside the wheel. Specially machined iron hats bolt to the rotors and contain the drums for operation with the OE parking brake assembly. These hats are plated in a black zinc finish that resists corrosion and completes the high-tech look.
Aluminum radial mount caliper brackets with premium grade hardware complete the total car package. Grade 8 strength or higher nuts, bolts, studs, washers, and alignment shims are included with each kit.
Note: Wilwood brake hoses are required for installation of all SL4 brake calipers on 1984-1996 Corvettes. See Zip # DB-1155 for the stainless brake hoses to complete installation.
Installation Difficulty:
Our technicians have determined that the installation difficulty level of this item is a 4 on a scale of 1-5. Read more about our install ratings here.
This Corvette Part or Accessory fits vehicles from:
Since the company's inception in 1977 by Billy Wood, Willwood has developed a substantial matrix of brake components and engineering techniques that allows them to quickly and reliably create brake systems for almost any application. With headquarters in Camarillo, California, Wilwood employs approximately 250 people. Wilwood's off-shelf brake calipers range in size from tiny calipers used on go-carts and light duty industrial equipment, to heavy duty original equipment brakes for the U.S. military Humvee - and right in the middle, they're perfect for your Corvette too.