This item is proudly Made in the USA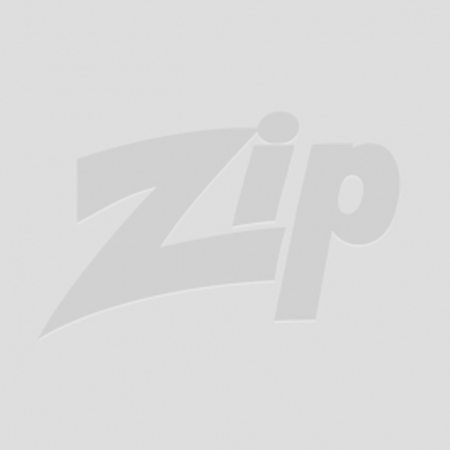 4-piece taillight grill set, made from 304-polished stainless steel that will NEVER tarnish, rust, or pit. Gives your C6 Corvette rear end a style of its own - while letting light pour through for high visibility. Easy peel and stick application. Fits all 2005-2013 Corvettes including Z06/ZR1 and Grandsport models. Manufactured by American Car Craft. Made in the USA.
New improved design for easier installation and a better price!
Customer Reviews
Great appearance
Review by Pete Reviewed on 9/16/2017

These look great on my 13 GS had to do a little form fitting but not bad at all, looks great during the day with the chrome and looks really cool at night when the tail lights are lit up, great add on to your vette, totally happy.
Great product
Review by Pete Reviewed on 9/2/2017

These look great on my 13GS couldn't be more happier
Installation Difficulty:
Our technicians have determined that the installation difficulty level of this item is a 3 on a scale of 1-5. Read more about our install ratings here.
Additional Item Information
WARNING: This product can expose you to chemicals including Ethylbenzene, Ethyl Alcohol, Methyl Alcohol, and Toluene, which are known to the State of California to cause cancer or birth defects or other reproductive harm. See www.P65Warnings.ca.gov.
This Corvette Part or Accessory fits vehicles from:
Do you want your Corvette to stand out? American Car Craft's products are designed to make your Corvette different from every other car at the show. Every single one of their stainless steel accessories is made in the US. Their craftsmen guide each step of the process, and once the laser finishes cutting the flat 304 SS sheet metal, skilled technicians hand finish each and every product. American Car Craft's products ship ready for the car show, and no well-dressed Corvette is complete without accessories from American Car Craft.